Justin Fink, LPC, RMT, offers his clients unflinching compassion and patience as you work together to create lasting happiness in your life.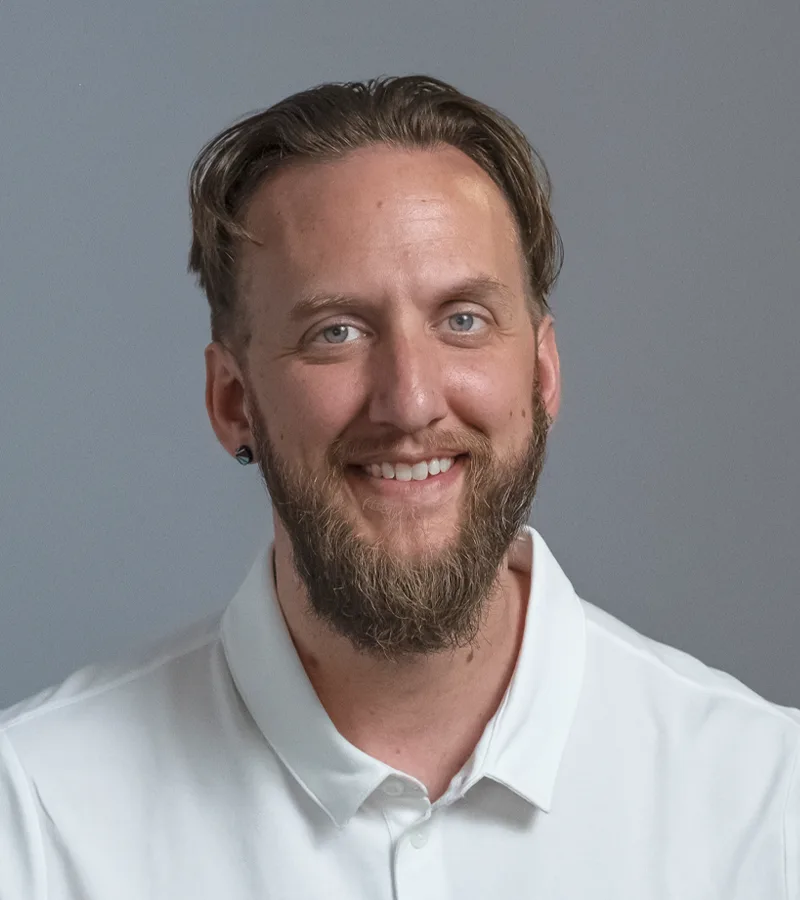 Justin's Credentials and Experience
Justin Fink is a licensed professional counselor (LPC) . He holds a bachelor of arts degree from Columbia College and a master's degree in clinical mental health counseling from Roosevelt University.
Justin is also experienced with youth guidance, group therapy, particularly men's groups, eating disorder recovery, and more. Further, he is a Reiki Master Teacher (RMT).
Watch Justin's Video to Learn More About Him
Working With Justin Fink, LPC
Justin offers clinical counseling for a variety of clinical situations.
For those who are interested, he also offers  Reiki . Reiki is designed to target the body's chakras and fast-track the emotional release necessary for growth.
Based on a client's comfort level, he can work with Reiki energy at a distance or in person. What's more, as a Reiki master, Justin teaches people how to use Reiki for themselves;  he offers  lessons and attunements to help people open up to receive Reiki energy.
Additionally, Justin appreciates the transformative power of group therapy. He reports that he has seen profound moments of connection and transformation in group sessions that are simply not possible through individual therapy.
Justin's Philosophy: Your Strength, Wisdom, and Healing Are Within
Finding Joy
Justin sees the therapeutic relationship as one of the most important elements for your personal growth and stays consistently invested in your well-being, offering wisdom, non-judgment, and humor to help maintain trust and understanding with you.
He believes that deep inside ourselves, we already have the strength and wisdom we need to live satisfying, fulfilling, and joyful lives. 
Justin says the key to this fulfilling, joyful, satisfying life, is being present with ourselves, watching how our limiting thoughts and emotions function
Getting Rid of Old Internal Messages
As human beings blessed with overactive minds, all of us spend a great deal of mental and emotional energy trying to satisfy two deeply rooted, but false, assumptions: 
We are not enough

Our life is not enough
Seeing the world through this distorted lens, we create self-defeating behaviors. We feel stressed, anxious, and beat ourselves up emotionally and mentally. This self-rejection and a focus on the future can be the source of depression and anxiety. 
The good news is that you can unlearn these negative thoughts and self-talk.
Once we realize how these old tape loops in our heads no longer serve us, we can let them go. We then start to make inspired decisions for ourselves.
Justin's "Why:" His Purpose
Justin finds deep joy in helping others. He believes that part of his journey in this lifetime is to help the world heal from older, less functional ways of being. Justin sees himself as part of the human family and feels deeply committed towards helping others find their own sense of belonging.
On a Personal Note: A Balanced Life
Outside of his clinical training, Justin's insights and recommendations come from his own experiences in this lifetime. Having walked several roads, he finds it easy to connect and relate with his client's struggles, being able to offer hope and encouragement that healing is always attainable.