Rae Magnani, LCPC, RYT-200
Rae has a passion for helping you move through and release trauma in your mind and body, and learn to be more accepting of yourself and your needs.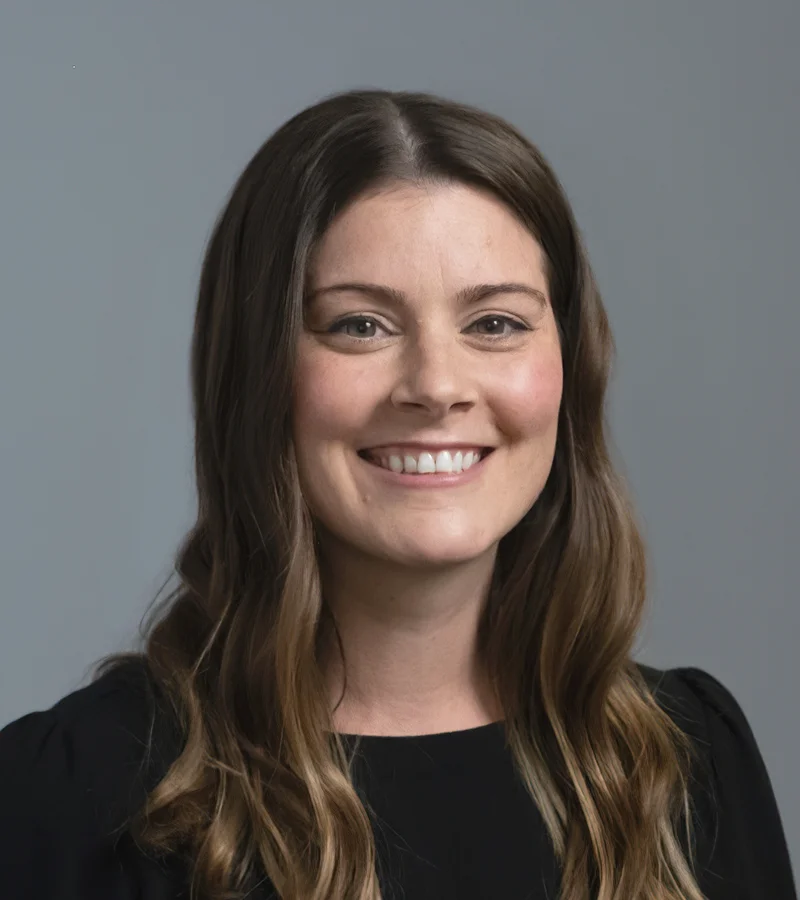 Rae's Credentials and Experience
Rae Magnani is a licensed clinical professional counselor (LCPC) and a registered yoga teacher (RYT-200). In addition, she is completing a program to become a somatic experiencing® practitioner.
Rae earned her bachelor of arts degree in psychology and anthropology from Northeastern Illinois University. Subsequently, she graduated from Roosevelt University with a master of arts degree in clinical psychology and counseling.
She has more than a decade of mental health counseling experience in a variety of areas. She enjoys working with adolescents, transitioning teens/young adults, and adults across the lifespan.
Watch Rae's Video to Learn More About Her
Working With Rae Magnani, LCPC, RYT-200
Rae Magnani, LCPC, RYT-200 believes an important foundation of her work is to know the uniqueness and strengths that exist within you. The work you do together with Rae is individualized and collaborative.
Trusting, Caring, Nonjudgmental Connection With a Twist of Humor
Rae believes that building trust and a connection with you is integral to a successful therapeutic relationship. To that end, you can expect a caring, nonjudgmental, casual but professional realness—and likely some quirky humor. Despite the serious nature of what you and Rae may be working through, or perhaps because of it, Rae also believes there needs to be space for lightness, fun, creativity, and curiosity.
If You've Been There, and Done This
If you have been in traditional thought-based and talk therapy before, your sessions with Rae may feel different—and it just might be the extra piece you need.
If so, Rae recognizes you may have already talked through your personal story at length. As a result, you may have had some relief or healing.
At the same time, you may know or feel that something is still missing. Maybe you've found one or more of the following to be true:
In situations like these, Rae will help you focus on and become more aware of your body, what it's holding onto, and what it needs. She believes your body knows how to resolve some of what you hold. Together, you'll figure out ways to allow your body to heal.
As in any relationship, the fit does matter, and the dynamic needs to be right for you.
Rae's Philosophy
The Importance of Presence
Rae recognizes all parts of your experience. She hopes to help you recognize this, too. She does this by helping you learn ways to be more present. She hopes you will become more present to:
Recognize what you may be avoiding
Become aware of what is currently unconscious
Access what you're struggling to retrieve
She believes that mindfulness and learning about being present can help you:
Stop hyper-focusing on upsetting memories or fear of the future
Let go of thoughts that no longer serve you well
This is the foundation of the work that Rae does with clients.
The Mind-Body Connection
Research has shown how body-focused strategies along with psychotherapy can provide more benefit than talk therapy alone. These strategies focus on the body, movement, physiology, exercise, breath, organs, and the nervous system. 
Rae is trained to provide Somatic Experiencing® therapy, a somatic therapy focused on resolving trauma and stress through listening to and working with the body and nervous system.
She also offers trauma-focused yoga groups.
Rae's "Why":  Her Purpose
Rae is passionate about helping people move through trauma, releasing those experiences. She'll help you find connectivity and authenticity as it means to you. You'll also learn how to be more accepting of yourself and your needs.
On a Personal Note
Outside of therapy, Rae enjoys being outside exploring, hiking, and gardening. Rae's other hobbies include reading, playing video games, enjoying amazing food and restaurants, and spending time with family and friends. Above all, her favorite thing to do is hang out with her dog, Brodie, a big headed AmStaff who may be as spoiled as possible.