Kay allies with you to find healing and connection through expression, creativity, movement, and mindfulness.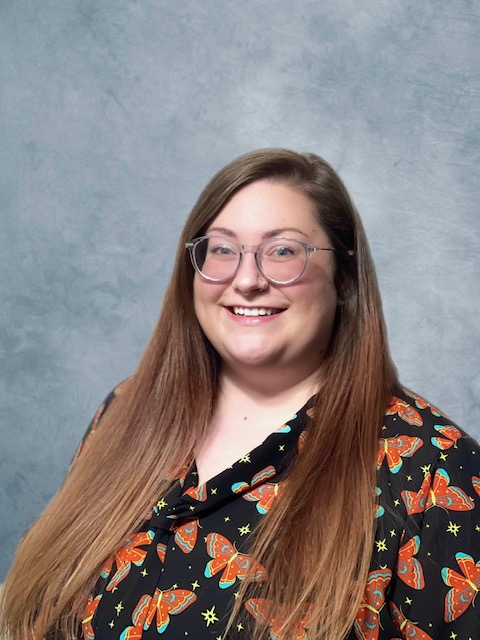 Kay's Credentials and Experience
Kay is a Licensed Professional Counselor (LPC) and a National Certified Counselor (NCC.) Kay's alma mater is Northern Illinois University, holding both a bachelor of arts degree in psychology and master's degree in clinical mental health counseling. Kay also received a certificate in Trauma-Informed Counseling.
Kay is experienced in working with adults across the lifespan and specializes in working with children 4+, adolescents, and teens/transitioning young adults.
Making the choice to seek therapy might feel overwhelming or daunting at times. When working with Kay, you will find her to be compassionate, validating, and empathetic as you share your feelings and experiences. You will find her approach to be person-centered and rooted in humanistic theories of counseling. She believes each of us are beautifully unique and your journey to healing will be uniquely your own, too. She often utilizes mindfulness based practices, acceptance and commitment therapy (ACT), cognitive behavioral therapy (CBT), art therapy, narrative therapy, and existential therapy. 
You might have experienced trauma throughout your life and Kay has extensive knowledge in understanding how trauma impacts not only our minds and spirits, but our bodies as well. Kay's experience in utilizing trauma-informed approaches will help you to feel safe and supported as you navigate through your complex feelings post-trauma.
Child and Family Focused  
Kay has experience in working with children and teens ages 4-18, utilizing play therapy, mindfulness, adventure therapy, art therapy, music therapy, and more. Before they can find the words, play is the language in which children process their experiences and express their big feelings that can so often be difficult to understand.
Beyond helping your child, Kay understands that finding the right clinician for your family system is extremely important. You will find Kay's approach to be collaborative; You know your family best, and Kay's role is to help your family learn effective coping skills, communicate clearly, repair after conflict, and ultimately feel more connected. The work your child does in therapy is only one piece to the puzzle; real change happens when the entire family works together.
Kay's Philosophy: Connection
At the very core, Kay's approach to therapy is rooted in connectedness. Connection is vital to leading joyful and authentic lives. Not only just to others, but connecting to nature, our spiritual gifts, our bodies, the present moment, and our inner voices and parts of our authentic selves that might have been hidden away through trauma and conditioning.
In the therapeutic space, Kay offers you safety, warmth, empathy, and a non-judgemental atmosphere, as well as some quick-witted humor. These are each equally vital for allowing your walls to come down and sitting in the uncomfortable feelings we so often bury away. Our emotions demand to be felt, regardless of if we have chosen to ignore them for some time. You won't have to traverse it alone, though. Kay will be there for you throughout your journey, guiding and cheering you on through each milestone.
Kay's Why
From a young age, Kay has always been energetically drawn to helping others and extremely passionate about emotional expression. Through experiencing her own trauma, she learned that one of her purposes in this lifetime is to use her gifts to help others heal and has been motivated to leave lasting, positive impacts in others' lives.
On a Personal Note: A balanced life
Kay likes to spend her free time tapping into her creative energy through outlets like digital art or painting. She also thoroughly enjoys cooking, playing board games, video games, reading, spending time in nature, walking, or curling up on the couch with her 2 kitties and partner to watch a movie.